Ready For Some Summer Fun
Westside Athletic Club Summer Tennis Camp Registration 2023
Cost for the week:
Members $130
Non-Members $155
Registration Fee $35 Brooke will reach out after receipt of initial sign up to collect and confirm registration fee & information.
Daily Rate (ONLY AVAILABLE AFTER CAMPERS HAVE ATTENDED A FULL WEEK AND THERE IS SPACE AVAILABLE) $20
Registration for drop in students will not be available until May 1st. We will fill all full-time spots first.
PLEASE TAKE THE TIME TO READ THROUGH ALL THE INFORMATION BELOW!
Elementary Camps (Campers ages 6-10) are 9am to noon Monday through Friday weeks of :
Week of 6/12- 6/16 
Week of 6/26-6/30
Week of 7/17-7/21
Week of 8/7-8/11
Maximum Participants 16
Middle School Camps (Campers ages 11-13) are 9am to noon Monday through Friday weeks of:
Week of 6/19-6/23
Week of 7/10-7/14
Week of 7/24-7/28
Week of 8/14-8/18
Maximum Participants 16
High School Training Camps (Campers ages 14-18) are 5-7pm Monday through Friday weeks of:
Week of 6/19-6/23
Week of 7/24-7/28
Week of 8/14-8/18
Week of 8/21-8/25
Maximum Participants 8
What does a day of camp look like?
For Elementary and Middle School camps the first hour begins on the tennis court. The second hour campers head to the pool to cool down. Campers bring their own lunches and often eat during pool time. The last hour we head back to the courts. Over the course of your child's time in camp they will learn (or review) all the fundamentals of the forehand, backhand, volley, overhead, and serve. Our instructors strive to maintain a fun learning environment while pushing each camper to progress as much as possible with their tennis.
For High School sessions the groups will be smaller, and the sessions will be more intense. Players are welcome to bring swimsuits if they want to go for a dip. But, for these two hours we will be on court working hard on movement, shot patterns, and competitive play. Players in these sessions are accomplished enough to be able to play matches independently.
What to bring for camp?
Each camper should have swim gear, sun protection, water bottle, and food. Attire should be appropriate for tennis. No flip flops, bare feet, or shoes without lateral support.
There is a $35 NON-REFUNDABLE REGISTRATION FEE per child, a SECURITY DEPOSIT will be required for your child's LAST WEEK of camp in the amount of one weekly rate that your child will attend. For instance, if your child is coming for three weeks you will pay the $35 registration fee plus one regular weekly fee. This security deposit is to cover the LAST week that your child will be with us, so your first week's payment will still be due the first week your child attends.
YOUR CHILD'S SPOT WILL NOT BE SECURED UNTIL BOTH THE DEPOSIT AND REGISTRATION FEE ARE PAID IN FULL
PLEASE NOTE, WEEKS ARE NOT INTERCHANGABLE!
For families needing financial assistance please email Richard at Richard@westsideobx.com Contact us at (252) 491-8626 if you need help with registration, or you have questions.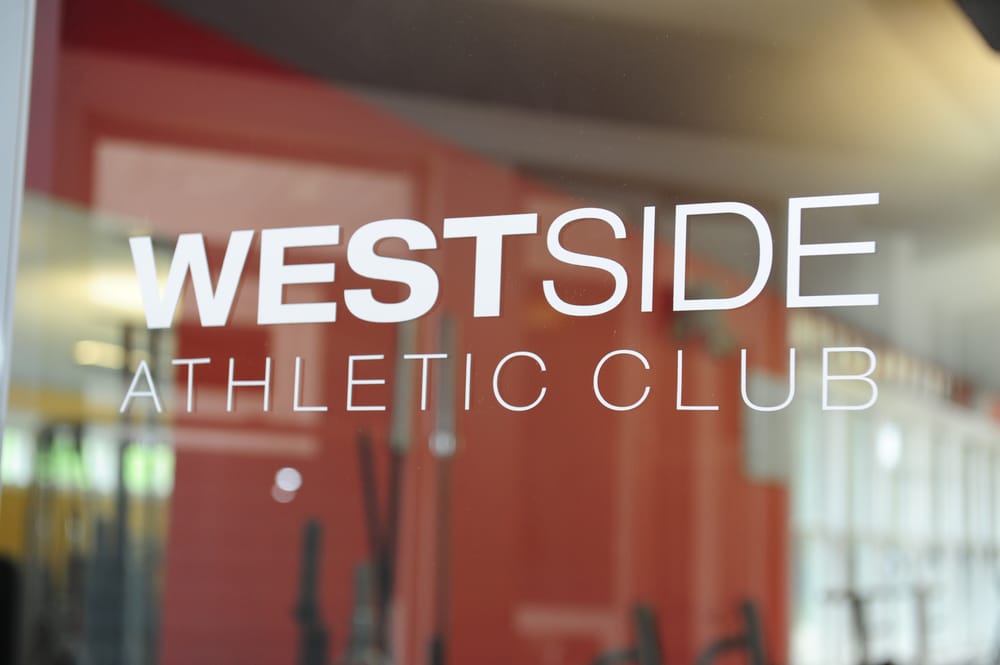 Contact Information
Front Desk: (252)-491-8626

Email : Info@westsideobx.com
Thank You To Our Corporate Members & Sponsors
WestSide Athletic Club offers two Corporate Membership options, whether your company has 5 or 500 employees.