FITNESS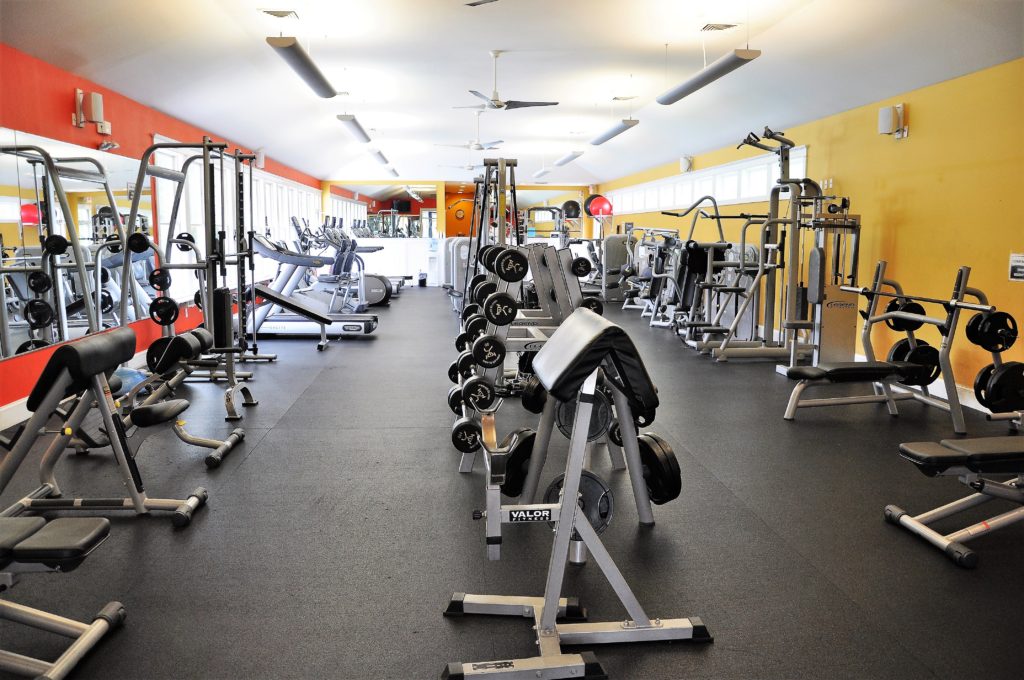 WestSide Fitness Center features 5,000+ square feet of indoor training space.  Our certified personal trainers offer private and group training opportunities.  All group fitness classes are free for members and open to guests for a fee.
Let one of our trainers help you reach your goals!
Amenities of the fitness center include:
TechnoGym Fitness Equipment
Legend Fitness Equipment
Treadmills and Elliptical Trainers with Integrated Cable TV Screens
Recumbent and Upright Bikes with Integrated Cable TV Screens
Summit Stairmaster Trainer
Rowing Machine
2 x Dumbell Stations with Weights from 3lbs to 120lbs
2 Sets Fixed Barbells from 20lbs to 110lbs
5 x Multi-Angle Adjustable Benches
Professional Half Rack with Platform and Landmine Attachment
Smith Machine
Cable Stations
Exercise Balls, Medicine Ball Set, Bosu Balls and Resistance Bands
Luxurious Locker Rooms with Showers and Towels
Group Exercise Room
Group Exercise Room 
Edge to Edge Mirrors

Star Track Spin BIkes
Full Color Coated Aerobic Dumbell Set
Foam Fitness Mats
Yoga Mats
Top of the Line Stereo Sound, Microphones, and Flat Screen TV
TechnoGym fitness equipment, designed and manufactured in Italy, has been chosen as official supplier to the Olympic Games from 2008 to 2016.